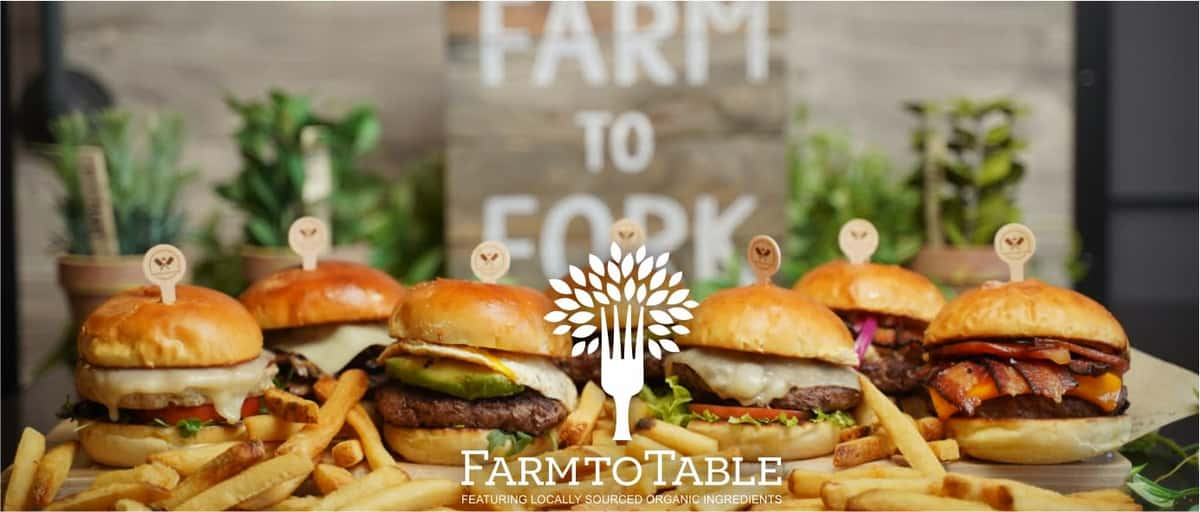 Farm to Table
Become a VIP
Be the first to receive updates on exclusive events, secret menus, special offers/discounts, loyalty rewards & more!
Farm to Table
Farm to Table
We believe in keeping it local. Besides helping to boost our local economy, small business and local farmers, there are numerous benefits from farm to table cuisine.
More Nutritious
Food that is shipped across the country is often picked before they ripen and nutrients are absorbed to help keep it from spoiling in transit.
It's good for the environment
Each semi burns 500 gallons of gas to travel 1,500 miles.
Organic / Non GMO
Because local food can be served quickly it does not need chemicals to preserve it or make it hardy. Less chemicals = healthier food.
Fresh
Farm to Table allows us to provide the freshest ingredients that are preservative free.